In 2022 Elven World, the dark horse, Gamefi phenomenon is born! The Genesis equipment pre-sale is officially open!!
The Metaverse , also known as the next-generation Internet, exploded in 2021. However, the Internet's practice of mapping the real world into the virtual space is still in its infancy. Some metaverse projects stay in the partial mapping of reality, such as somatosensory and VR games.
And Gamefi games, a breakthrough in the metaverse world, have been sought after by users all over the world! The rapid development of GameFi is inseparable from the distributed structure of blockchain technology. Through this distributed structure and the confirmation of assets by the blockchain, the real world can be mapped relatively and perfectly in the "system".
However, in the current GameFi market , there are a lot of projects. There are no long-term planned projects, and the market is already in a state of collapse. Of course, there are many good projects, but they need to be entered into at an early stage. If you can pick a chain tour with good prospects for development, earlier, the greater your chance.
A recently released 3D strategic turn-based GameFi -Elven World (GameFi version of Hearthstone Legend). is very likely to be called the Dark horse of 2022!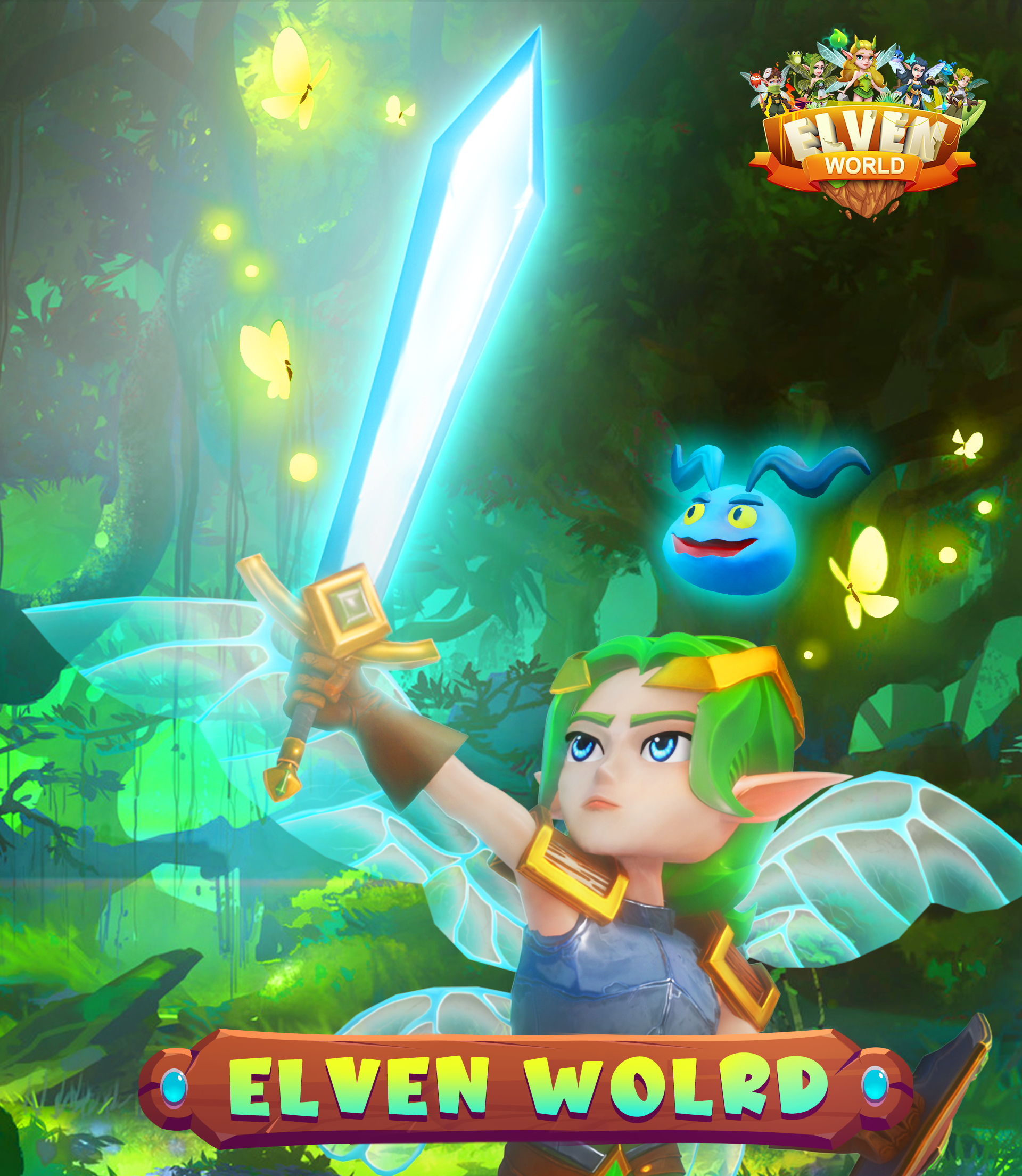 Since January Elven World has sparked a huge discussion in the community . At present, it has covered nearly 100,000 users in 25 countries such as the Philippines, the United Kingdom, and Malaysia. The airdrop in January allowed the early supporters to enjoy huge benefits.
During the 4-week airdrop event from January 1st to January 27ST, more than (50K) users around the world participated in the airdrop event. The official Twitter of Elven World is widely subscribed to by fans, of which there are currently 80k , and our community continues to expand quickly. This helps it stand out among P2E games of the same type.
What kind of GameFi is Elven World?
According to official news, Elven World is a 3D strategy turn-based chain game that strikes a balance between playing and making money. The game is not only aimed at players who seek NFT and pay more attention to profit but also at players who pursue a fun experience in traditional games. Combining traditional turn-based gameplay with Hearthstone's legendary card competition, there are a variety of gameplay methods such as platoon formation, occupation restrain modes, map exploration, PVP (including ladder), multiplayer PVE (including friend team-up), etc. Players can continuously upgrade and trade their in-game equipment ( enchanting stones and other rich NFTs) in the game, so players can truly experience what Elven World's play-to-earn is really like.
The designers made up for the shortcomings of NFT encrypted games of the past by introducing a deflation mechanism and many other innovative gameplay methods (DeFi mining + revenue aggregator, advanced forging variation, DAO management and other game mechanics), and solved the bubble problem caused by the proliferation of NFT.
As the Genesis equipment NFT is about to go online, users who participated in the community in the early days are trying to get more tickets in the competition for Genesis equipment and become the original natives of the elf world. Genesis equipment NFT is a creative concept proposed by the team, the purpose is to ensure the scarcity and playability of game NFT assets. For all players who want to participate in the elf world early and start the game's journey to make money, creation equipment is the key to opening the game. It can open the channel for preemptive pledge mining, which will increase additional income. In addition, the creation equipment can also be used as an NFT collection, which has a certain collection value, and each set of equipment NFT is unique. There are only 10,000 sets of Genesis equipment in total, and no additional sets will ever be issued. This also shows that the value of Genesis equipment will show a deflationary trend in the future, and its value will gradually rise. For users who have genesis equipment in the early stage, they will receive the greatest dividends in the early stage of the Elven world, and they will also occupy a favorable position in the huge competition in the ecosystem of the Elven world in the future!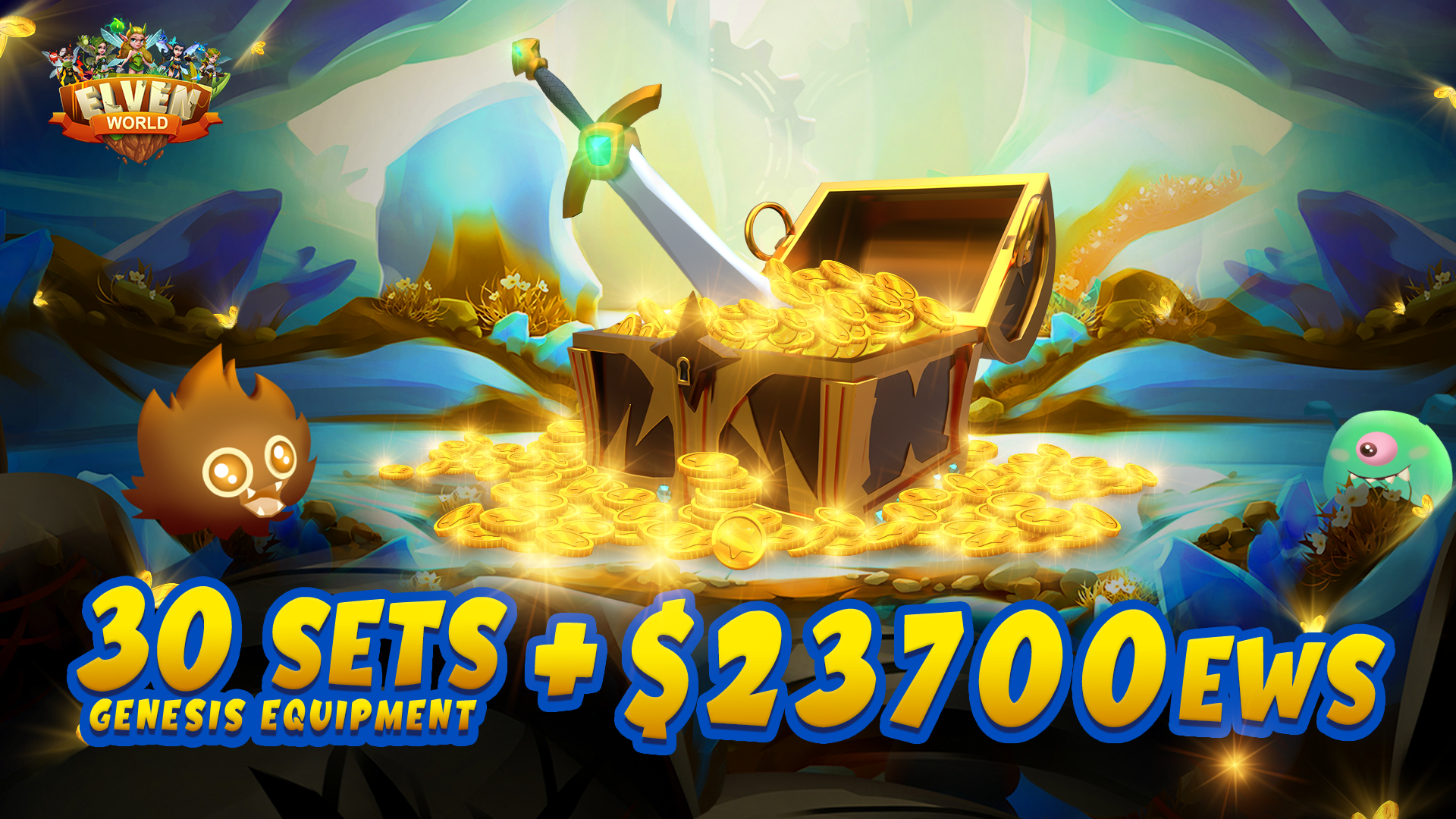 According to the latest official news, in order to further promote Elven World, the officials will hold an early website registration airdrop event on (DATE). The airdrop event will give away 100 sets of genesis equipment 13000EWS+21000EWS. Then on January 21st, the first round of Genesis equipment pre-sales will begin. The Genesis equipment is warrior equipment, and the price is only 0.2 BNB. As the most scarce native NFT in the game, the news of the Genesis equipment pre-sales has triggered extensive discussions in major communities across the Internet. According to our sources, many members have expressed their intention to use all their resources to grab as much Genesis equipment as possible in the first round of our fierce pre-sales!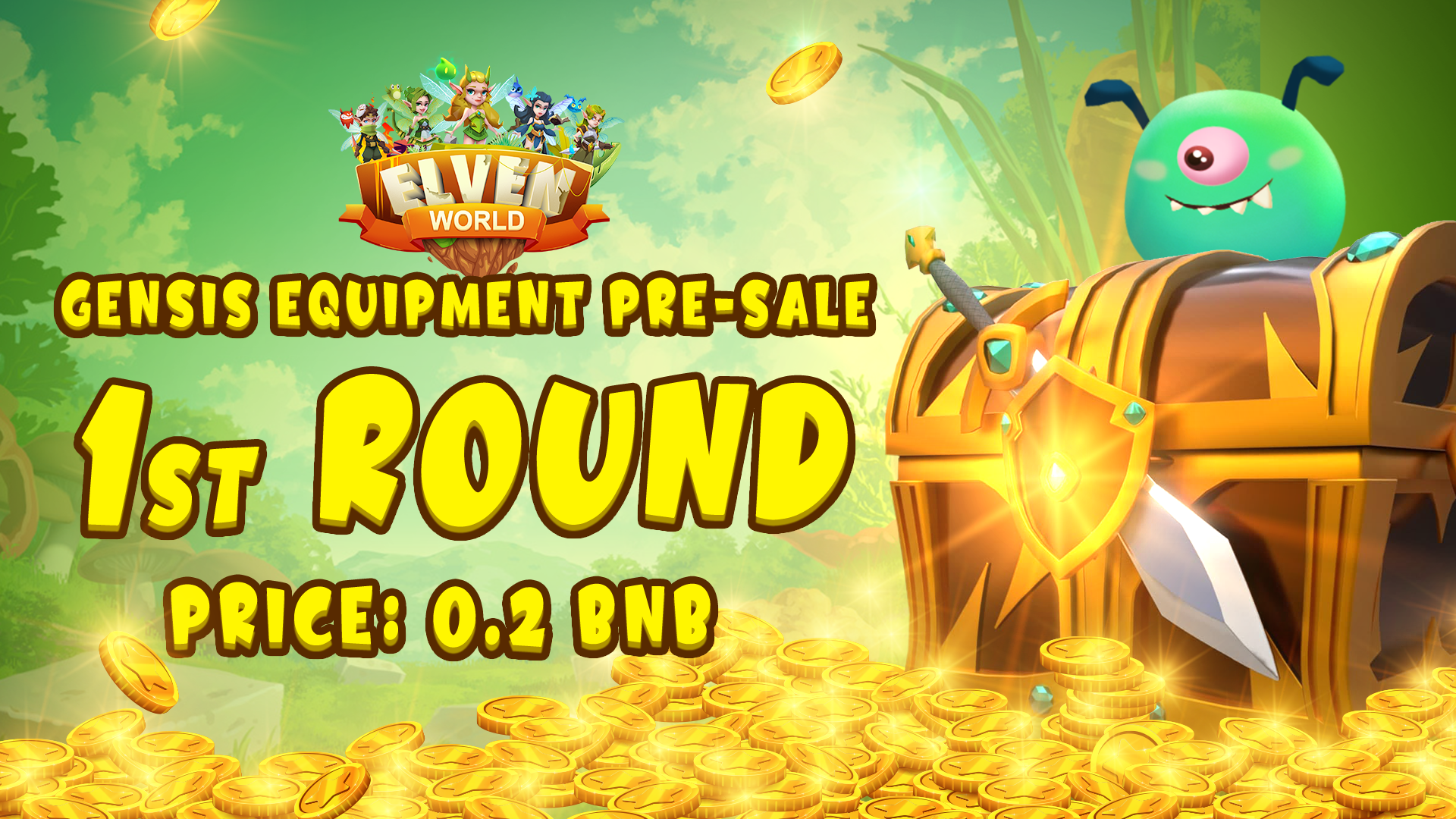 Elven World fully embodies the potential of Gamefi 2.0 games. The Play-to-earn mode also gives players more autonomy and ownership and increases their participation. At present, Elven World has become a dark horse in the field of NFT games. With the continuous upgrade of the Elven World game and the community's value mining, Elven World is expected to become a phenomenon-level GameFi after RACA, truly allowing millions of people to earn the money while playing the game! You may have missed your chance with RACA, do you still want to miss your chance with Elven World?
Elven World Recent Roadmap
2021.01- The launch of Genesis equipment's pre-sales
2021.02- The launch of stake mining
2021.03- The listing of decentralized exchange
2021.03- The official launch of the market sales
2021.03- The release of the equipment enhancement system
2021.03- The release of the equipment forging system
2021.03- The launch of beta game
Follow us & Play-To-Earn with us:
Telegram:t.me/elvenworldofficial999
Twitter: https://twitter.com/ElvenWorld999
Discord:https://discord.gg/k4mFCYAm9V
Channel: https://t.me/elvenworldofficial
Medium:https://medium.com/@business_25462
Facebook:https://www.facebook.com/ElvenWorldOfficial
Youtube:https://www.youtube.com/channel/UCqeNCdIvBdMQztuPZeZohiQ
Instagram:https://www.instagram.com/elvenworldofficial?r=nametag
Webiste:https://cryptoelven.io/#/home
Reddit:https://www.reddit.com/r/Elvenworld_official/
Tuyên bố miễn trừ trách nhiệm: Bài viết này được sao chép từ các phương tiện khác. Mục đích của việc in lại là để truyền tải thêm thông tin. Điều đó không có nghĩa là trang web này đồng ý với quan điểm của nó và chịu trách nhiệm về tính xác thực của nó và không chịu bất kỳ trách nhiệm pháp lý nào. Tất cả tài nguyên trên trang web này được thu thập trên Internet. Mục đích chia sẻ chỉ dành cho việc học và tham khảo của mọi người. Nếu có vi phạm bản quyền hoặc sở hữu trí tuệ, vui lòng để lại tin nhắn cho chúng tôi.